PURPOSEFUL DINING
296 Westbourne Grove
London W11 2PS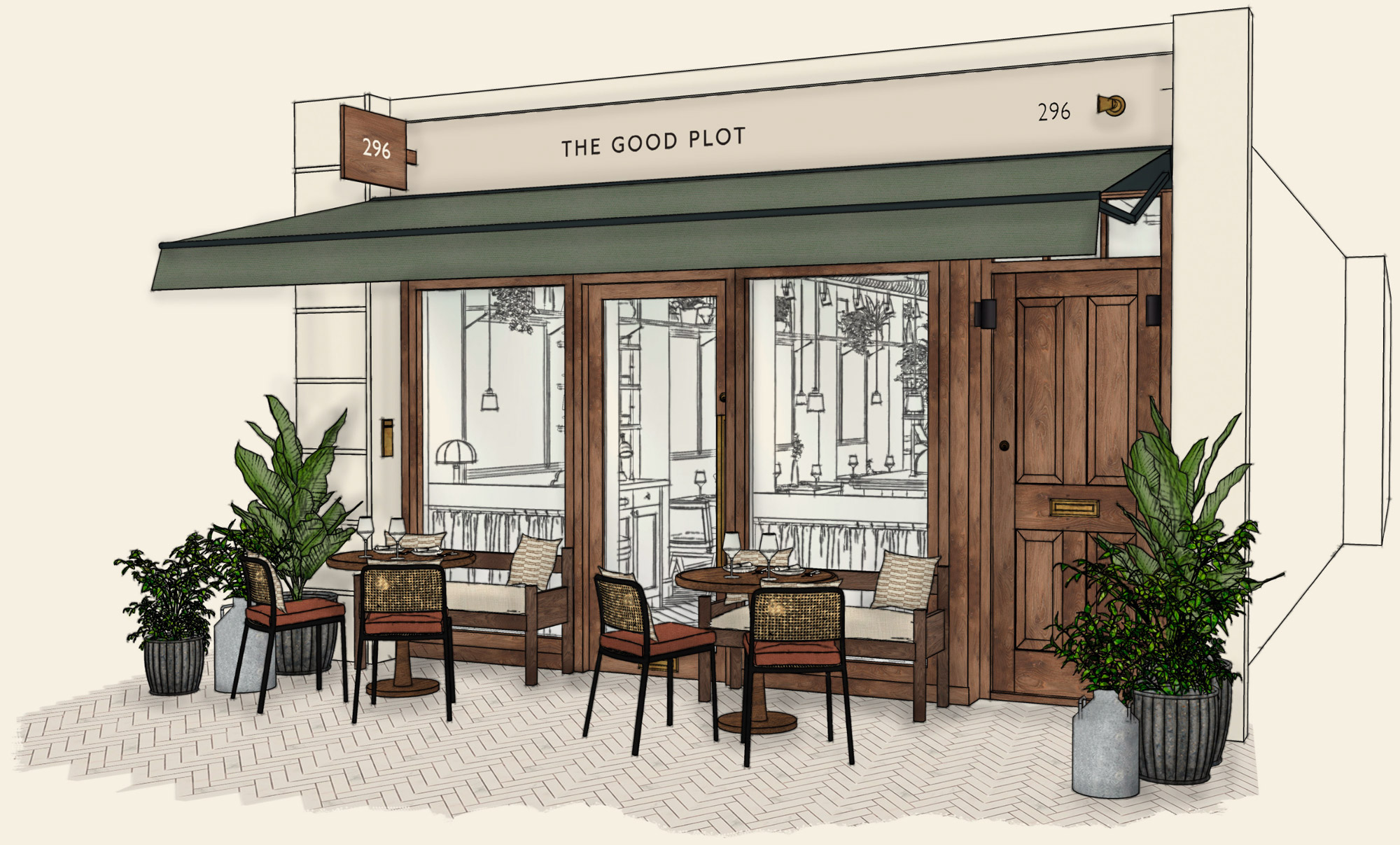 THE GOOD PLOT IS REGROWING
The Good Plot is reawakening with a brand new menu; wild, thoughtful, curated and cultivated. Honest, seasonal, local food that changes from spring through to winter. Wholesome yet refined dishes for progressive thinkers and like-minded people.
REOPENING SPRING 2023
FORWARD-THINKING PLATES
Forward-thinking plates made with good quality, authentic produce – from foraged-plant dishes, to hand-reared cooked meats, a range of biodynamic & organic wines, and our sustainable wild cocktails.
We're wanting to break the boundaries of traditional farm-to-table concepts, and instead explore the "in-between" relationship between human interaction and the land. Finding the right balance to sustainably utilise the land around us.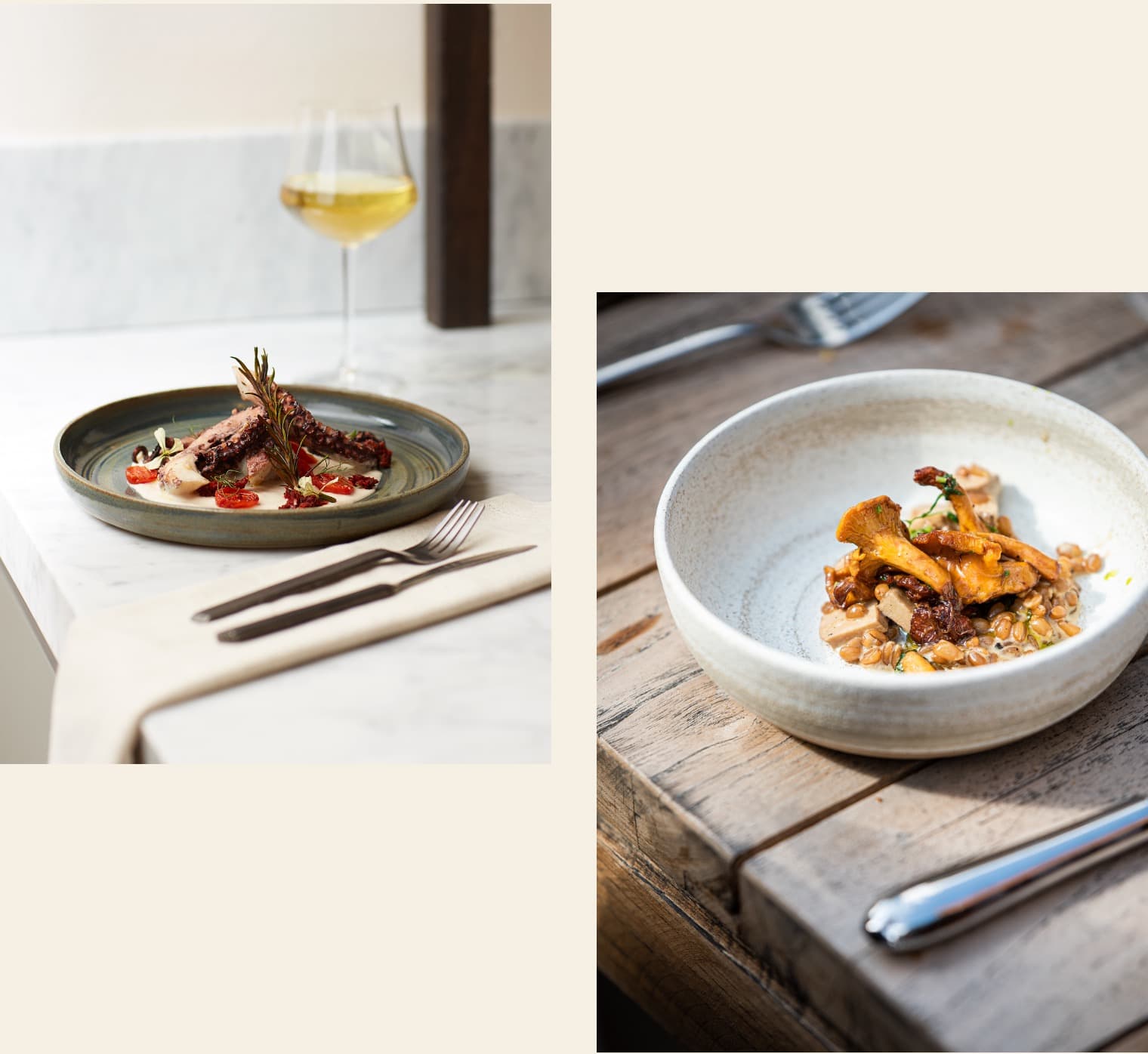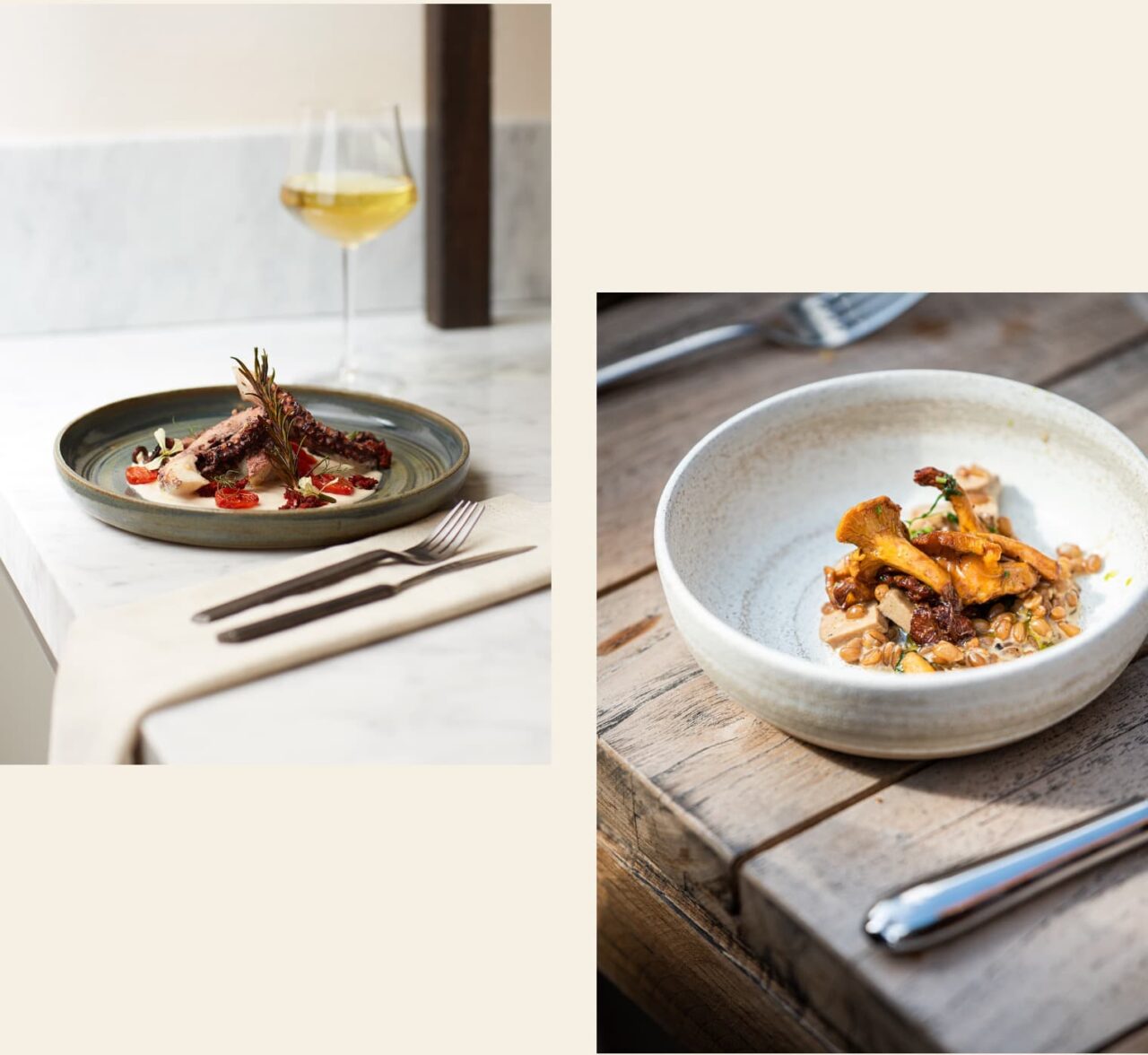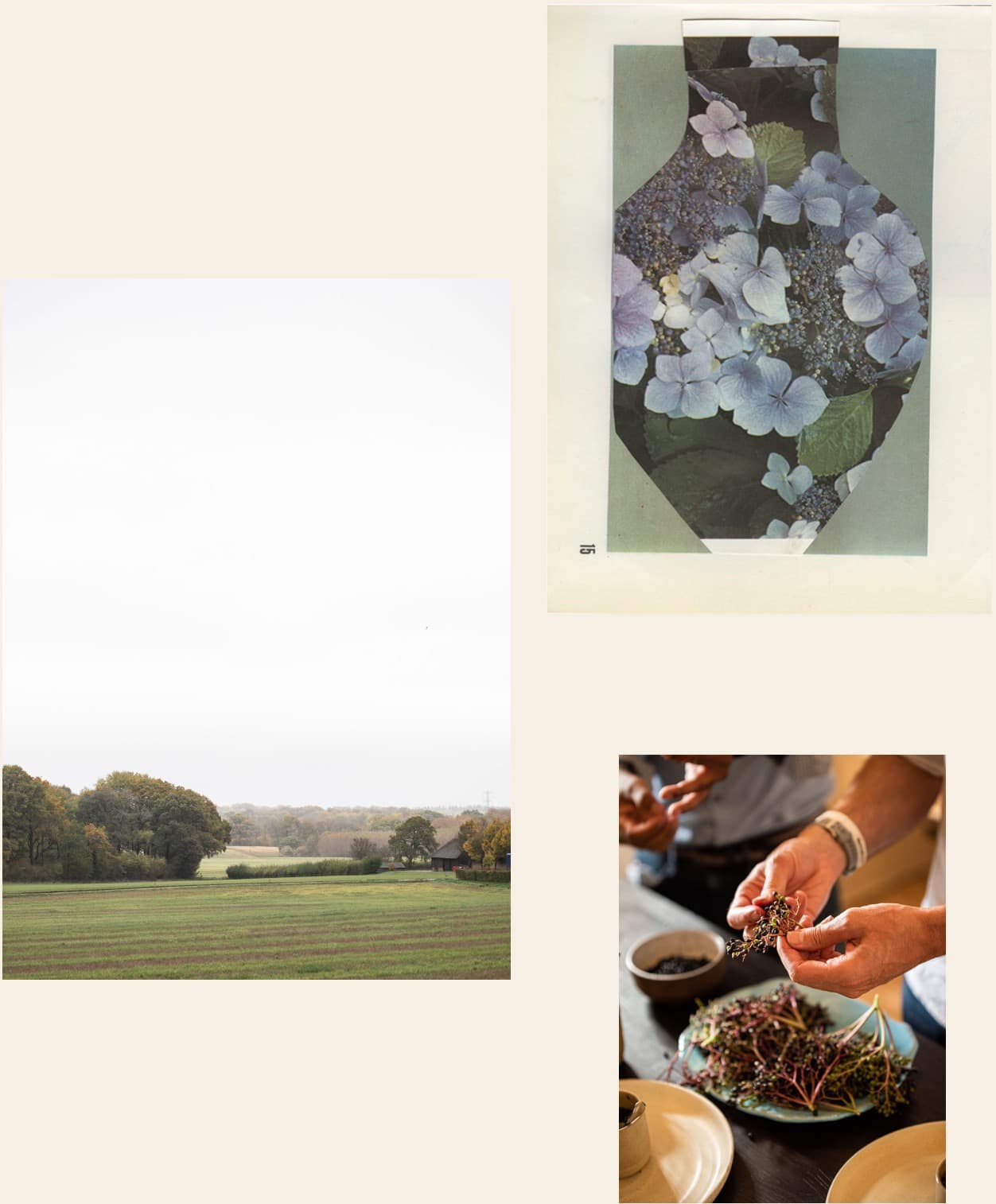 EWHURST PARK
Our relationship with Ewhurst Park – our 925-acre estate in rural Hampshire – inspires us and underpins everything we do. At Ewhurst Park we are embarking on an estate-wide biodiversity and sustainability project, the goal is to restore the land for nature, and to grow healthy and ethically-produced organic food.
We aim to energise people to reconnect with nature and food provenance through community outreach, organised education and hospitality events held on the estate. We want you to engage with our landscape restoration project through our healthy dishes that celebrate biodiversity and regeneration.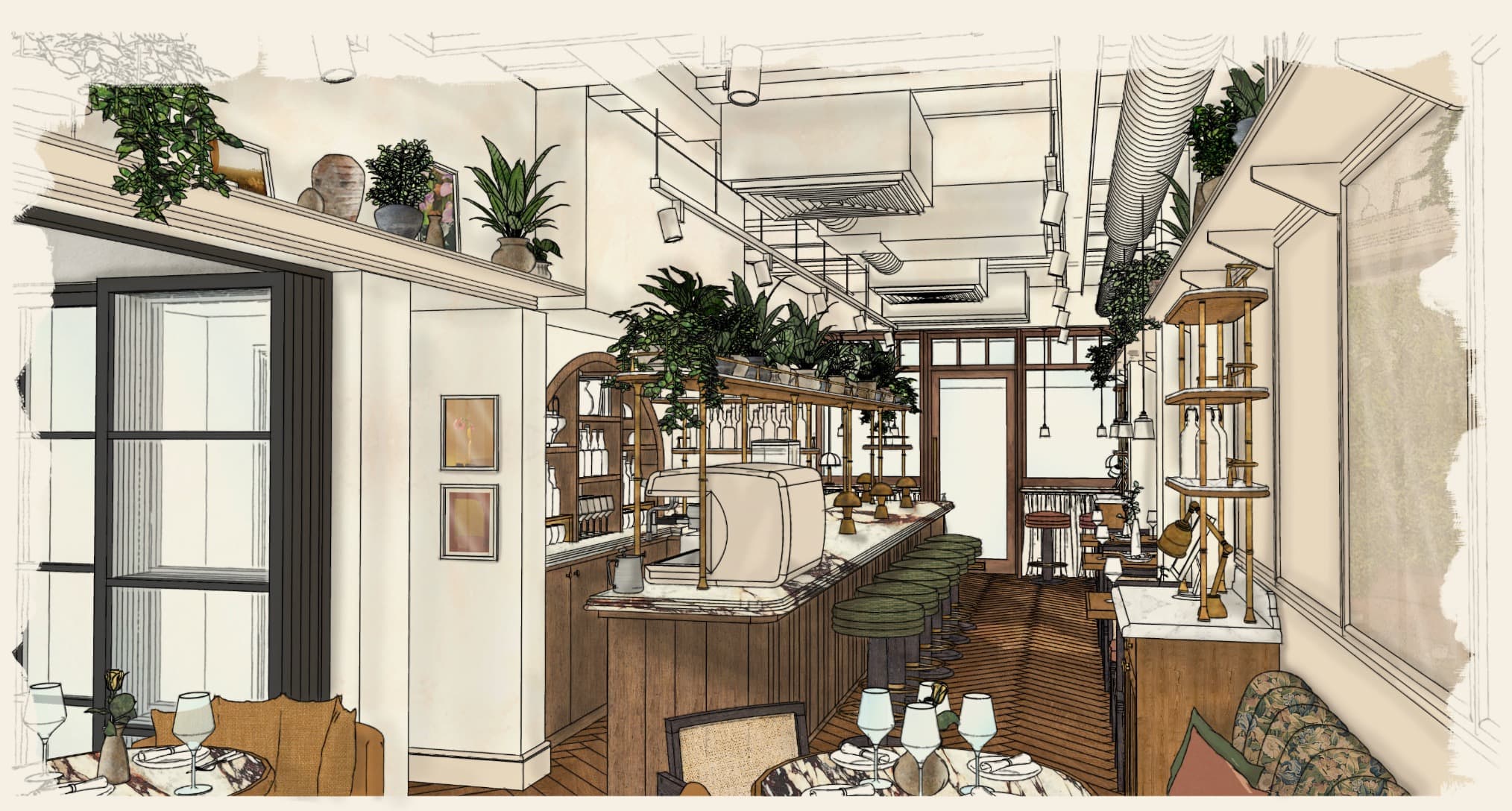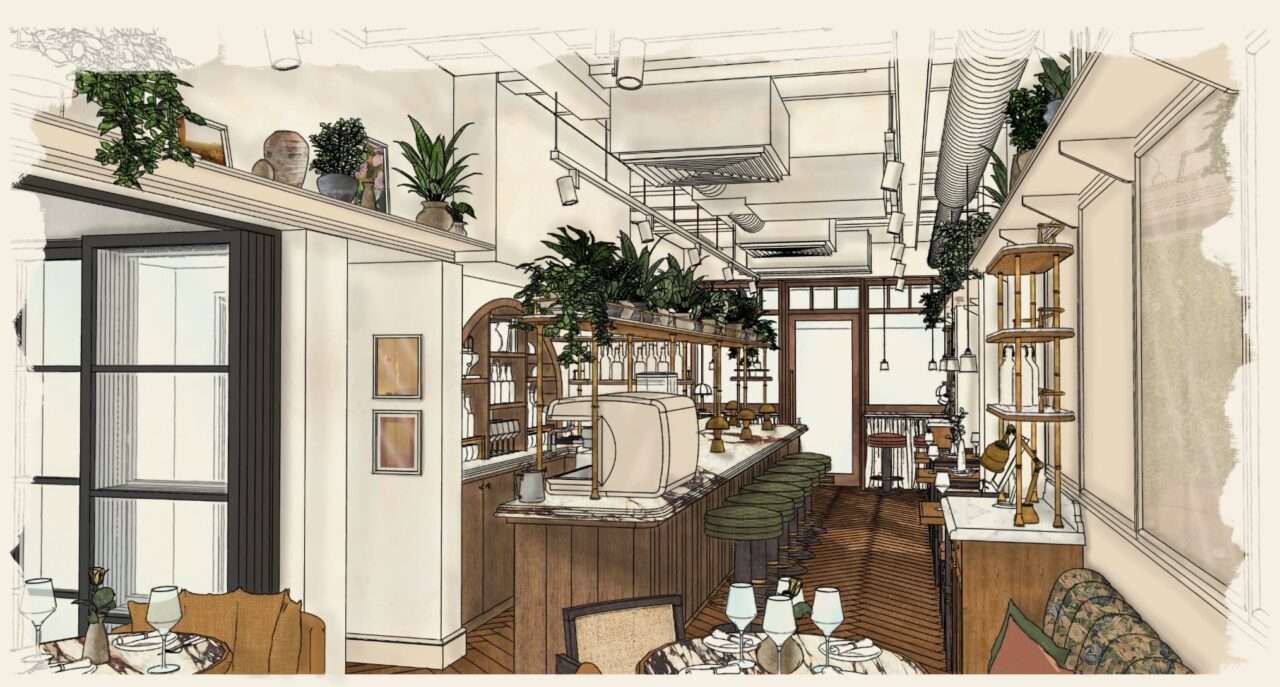 Flourishing into spring
Our space is also evolving with a new look and feel with nature at its core. The palette will hold onto its earthy warm tones, with textural materials and additions of greenery, plants and flowers – all playing a significant role in the new design. Downstairs will remain available for communal gatherings and private dining, with our large dining table, bar area and new lounge seating.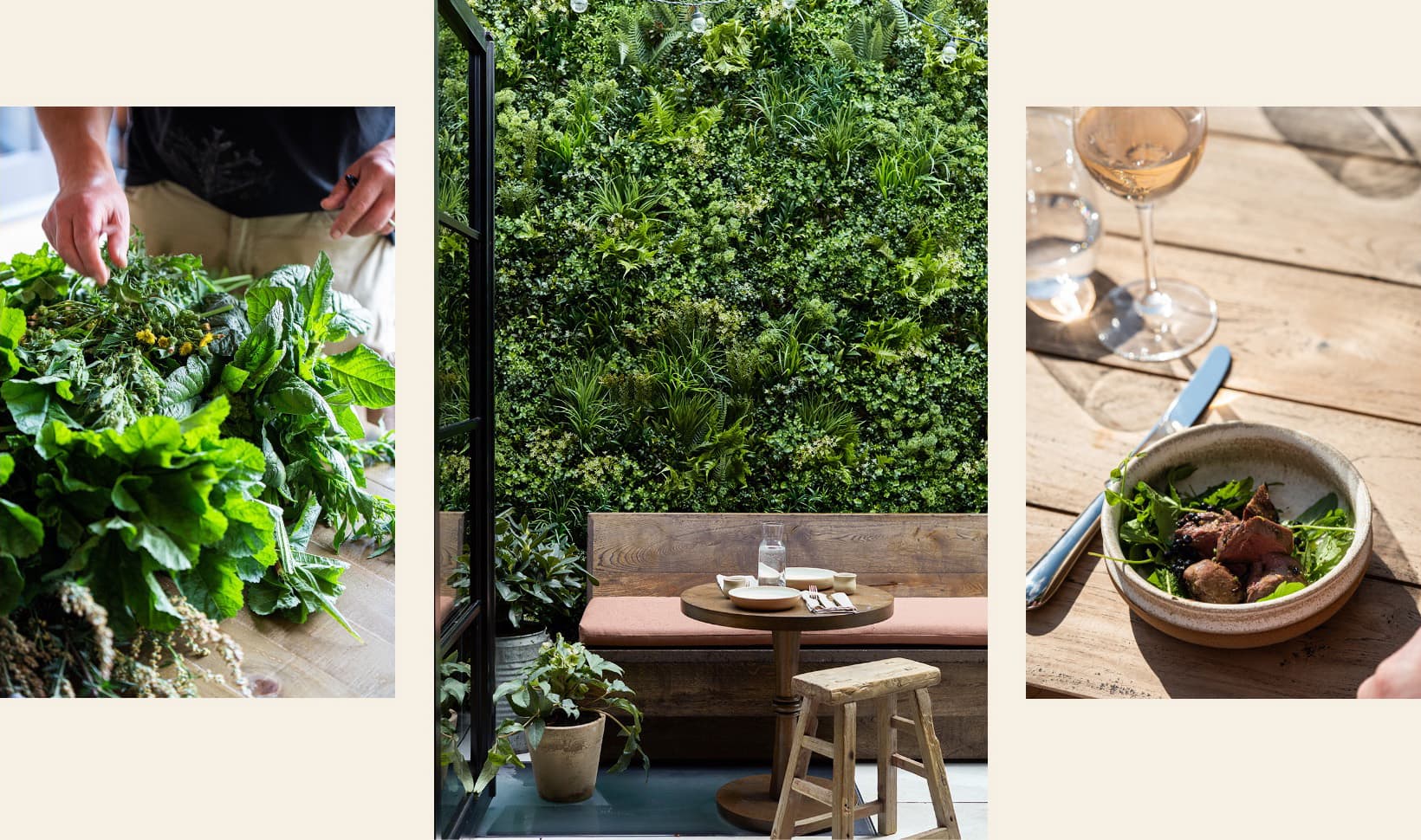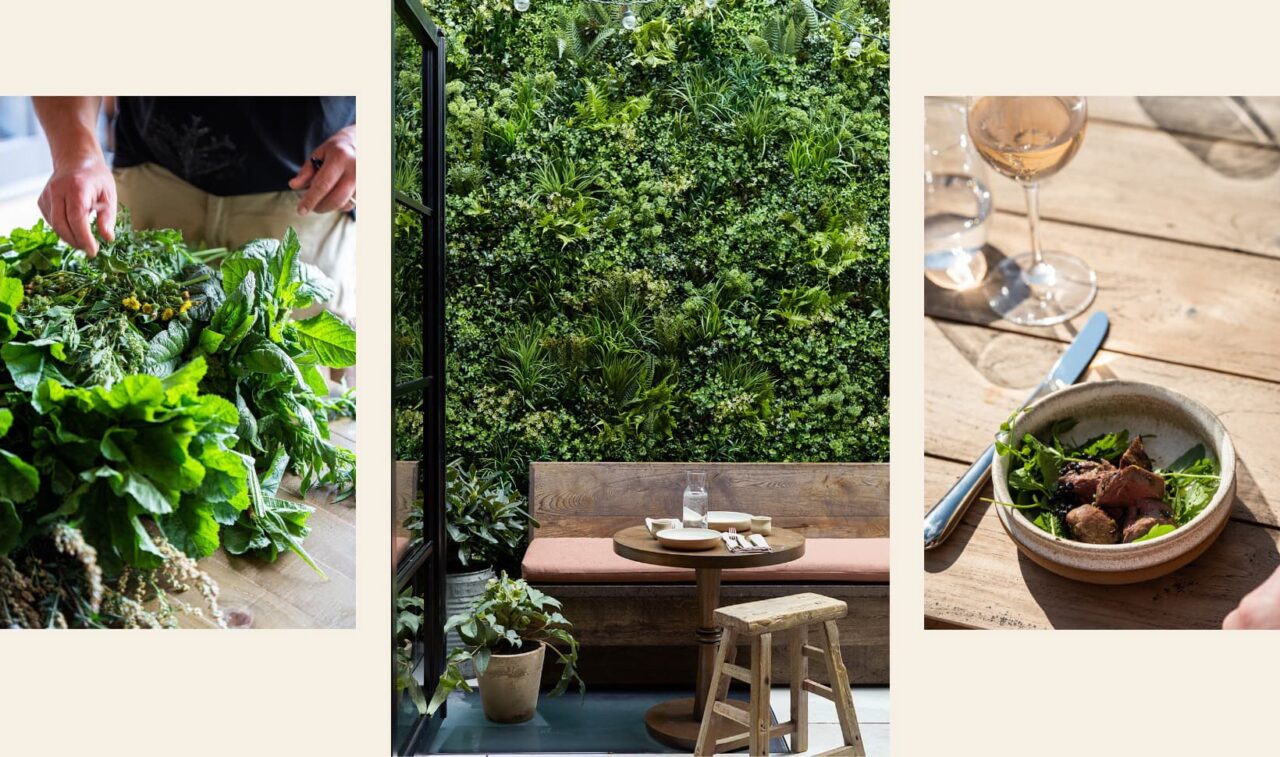 We like to think of our outdoor terrace as a small reflection of our wider sister estate, a sense of the great outdoors. With exciting new pastures ahead, we've so much to share, lots more to learn and a welcome journey ahead.
---
Newsletter
Please subscribe to our newsletter.
We won't email you too often. Just to update you with new menus and the occasional hello.