On a bright and balmy Summer's day The Good Plot hosted its first 'Back to Nature' event and launched our new series of experiences at our sister farm/ estate Ewhurst Park.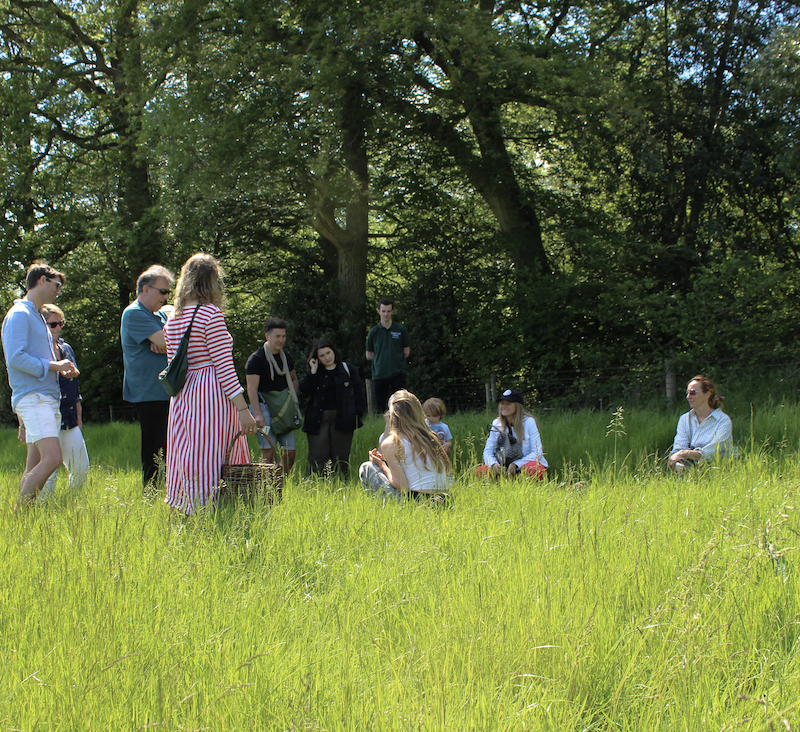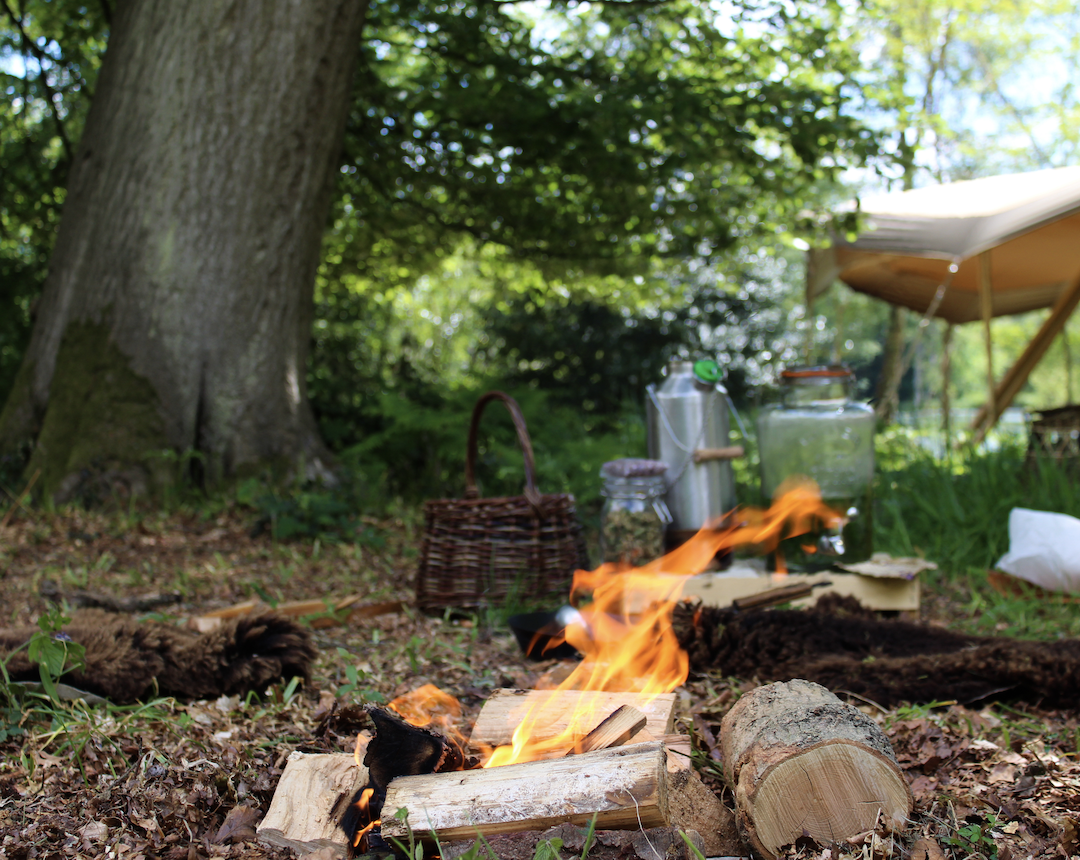 In collaboration with Join Happy Hour we invited a small group from the TGP community and our neighbours in Hampshire to join us to learn about Wild Food and the practice of Foraging. Now a popular past time and hobby, Foraging was a way of life, used by our ancestors to eat seasonally and live alongside nature.
With Wild Food Teacher Tamara Colchester as our guide, we learnt about the importance of sustainable foraging, identification tips, what's in season and when best to enjoy your foraged goods.
"Foraging creates space for a new way of seeing and moving through the world. It's both a new and ancient story. We should have learned about the natural world like this as children, using our senses without the interruption of thinking. What's wonderful is that by looking, smelling, touching and tasting we can relearn, it just takes a bit of playing to get there" Tamara says.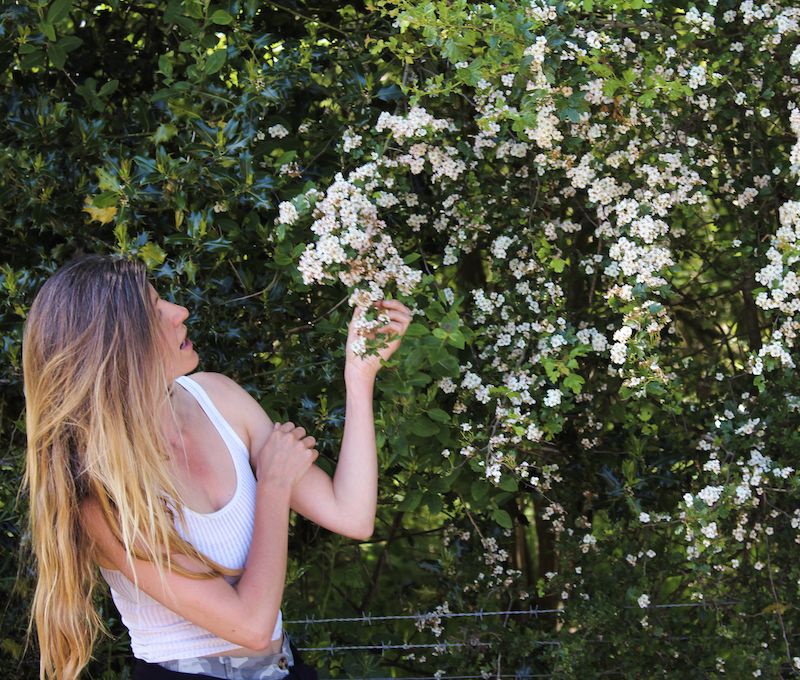 "With Happy Hour we want to keep alive that spirit of curiosity that's been sustaining us over lockdown. I wanted to introduce people to some of the weird and wonderful humans who all have such inventive approaches to engaging people. We are all so keen to connect with the world again, we want to encounter new things and people as well as find new ways to bring our friends together in imaginative ways. The foraging has been particularly successful because we learn through our senses and Tamara helps us connect with them so physically but also through such wonderfully engaging and interactive storytelling. It's about bringing people together through learning as well as connecting back with the world again and the outdoors.

We're very excited to be working with Happy Hour and bringing their depth of knowledge, passion and experience with nature to Ewhurst Park. We can't wait to continue our series of Nature Encounters over the summer with other incredible visionaries from biodynamic wine experts to animal trackers and art and nature classes out in nature.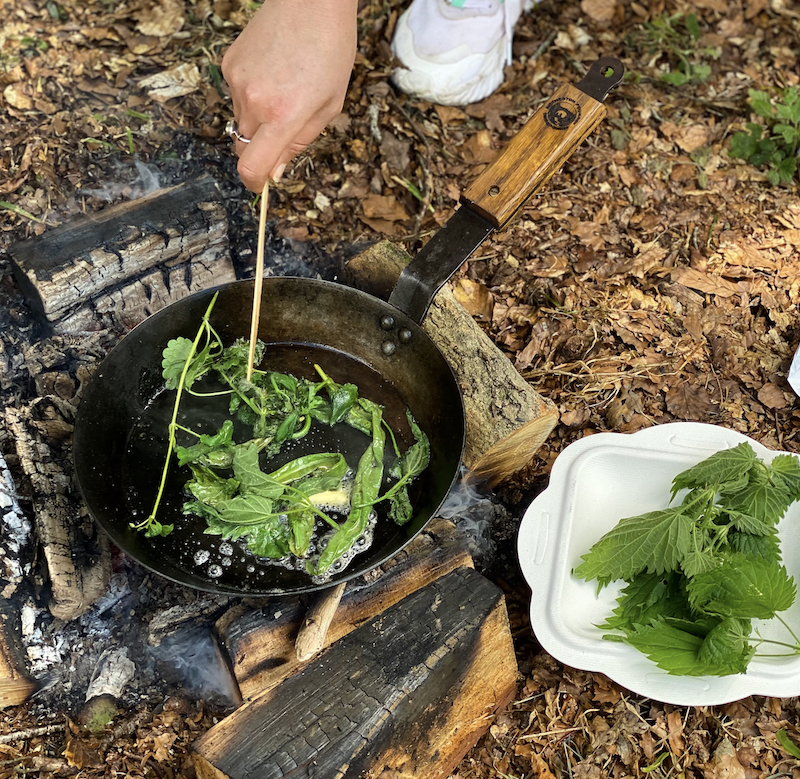 Watch this space, our next experience is coming soon…